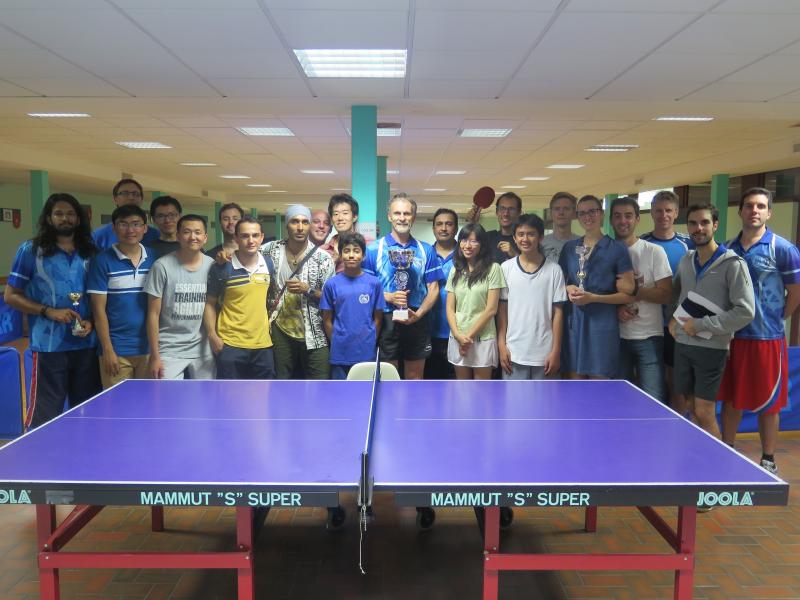 CERN 2016 Champion is Jean-Pierre Revol, the President of the CERN Table Tennis Club, seen on the photo holding the cup, among some of the participants.
He defeated Imtiaz Ahmed in the final.
Ana Pervan won the best lady's cup, while Achintya Rao won the consolation draw. Both of them are seen holding their cup on the photo.