Lasha Sharmazanashvili, known as Alex, won brilliantly the CERN 2015 Championship.
He defeated in the final the defending champion Denis Mauriaud 3 sets to 1.
It was the first time in 4 years that Denis Moriaud was defeated in the final of the CERN championship.
CONGRATULATION TO ALEX!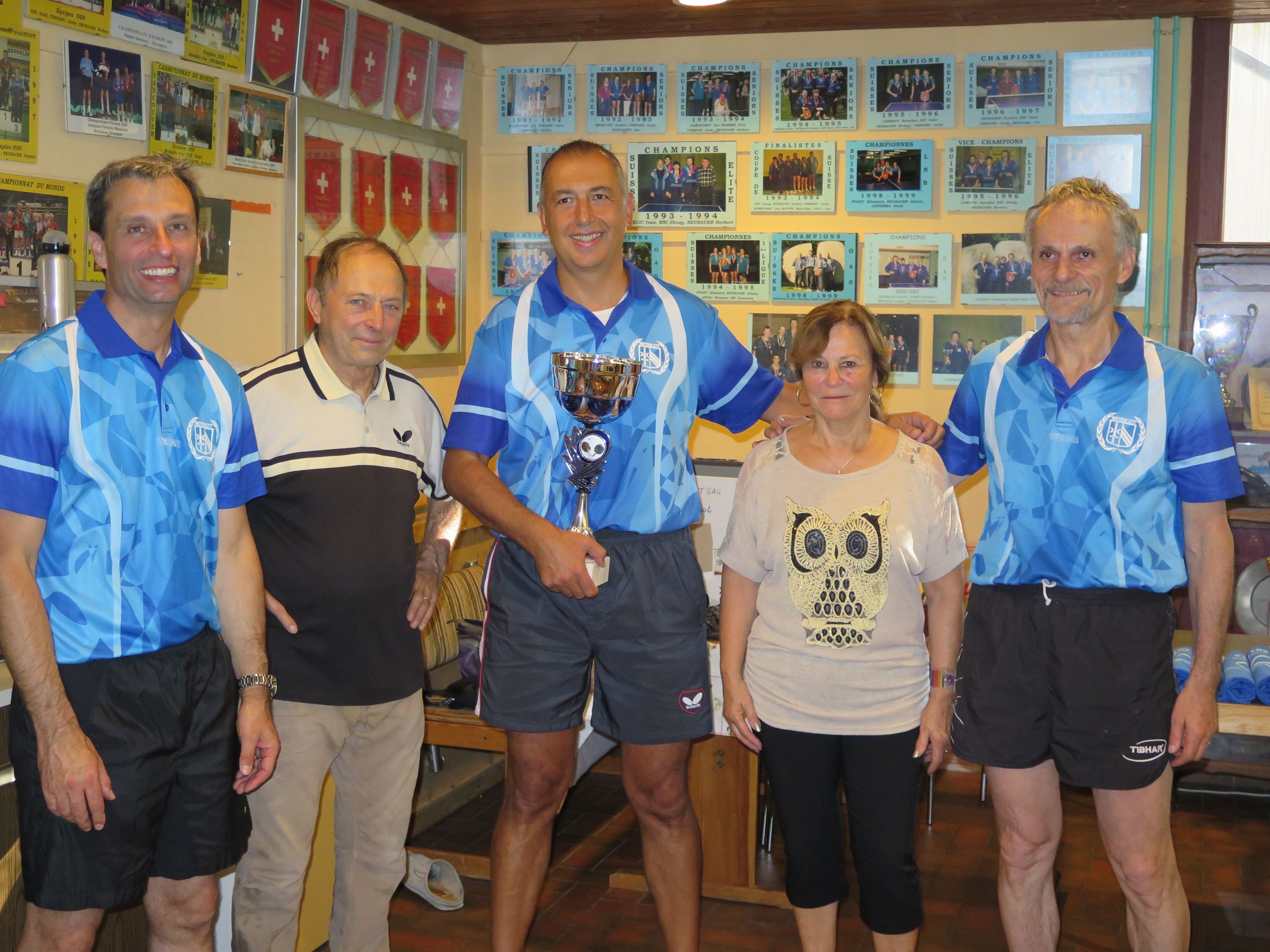 From left to right: Walter Snoeys, Denis Moriaud, Alex with the cup, 
Joan Helfer the President of the Meyrin CTT who gave the cup, and Jean-Pierre Revol, the President of the CERN Table Tennis Club.